The sign warned us not to pull the rope,
...We pulled the rope! Just outside of Indiana Jones Stunt Spectacular.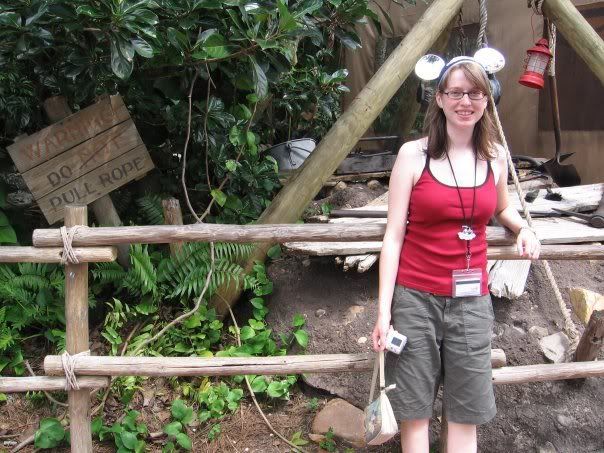 Me with the rope you're not supposed to pull.
Me with Indy Mickey and wearing my Indy hat.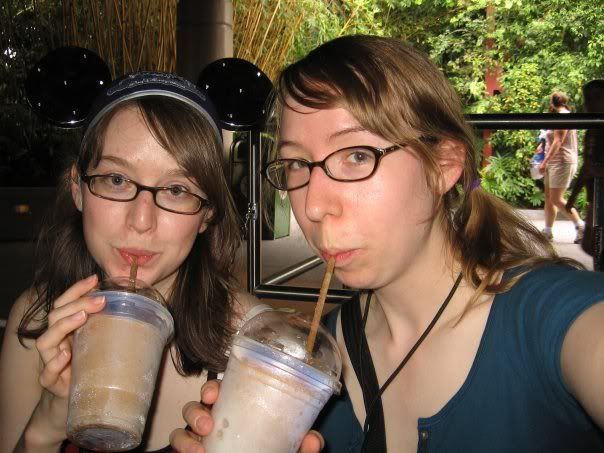 Drinking the yummy slushies while waiting for Indy.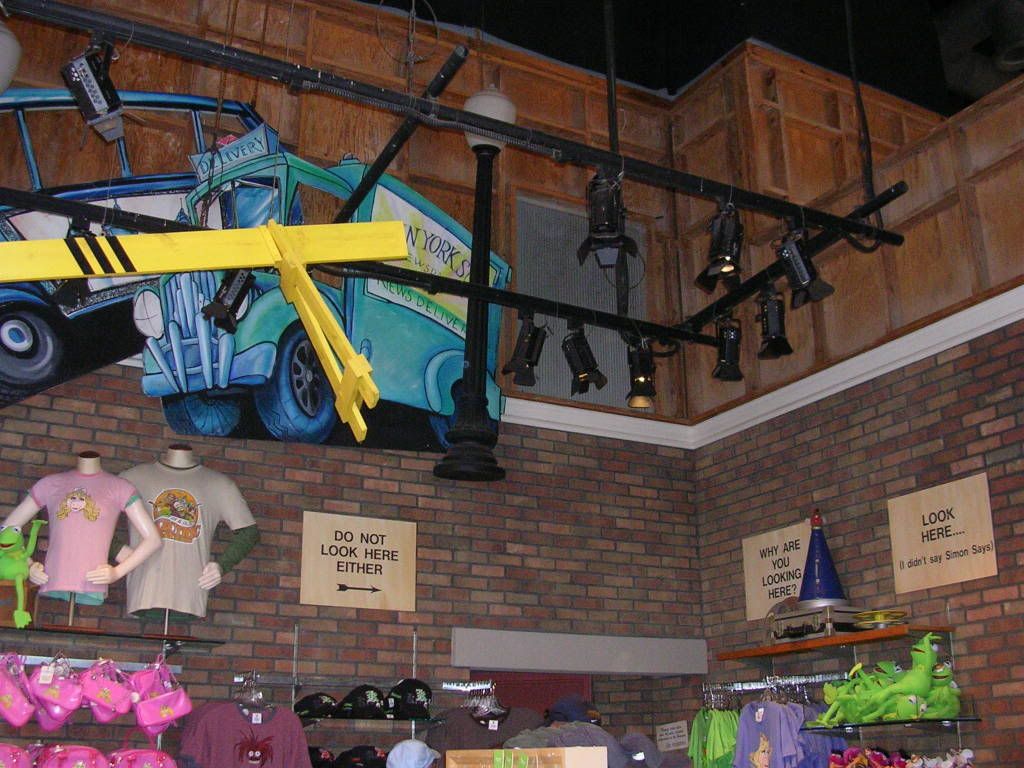 Look over here, no over here, no wait... In the Muppets store.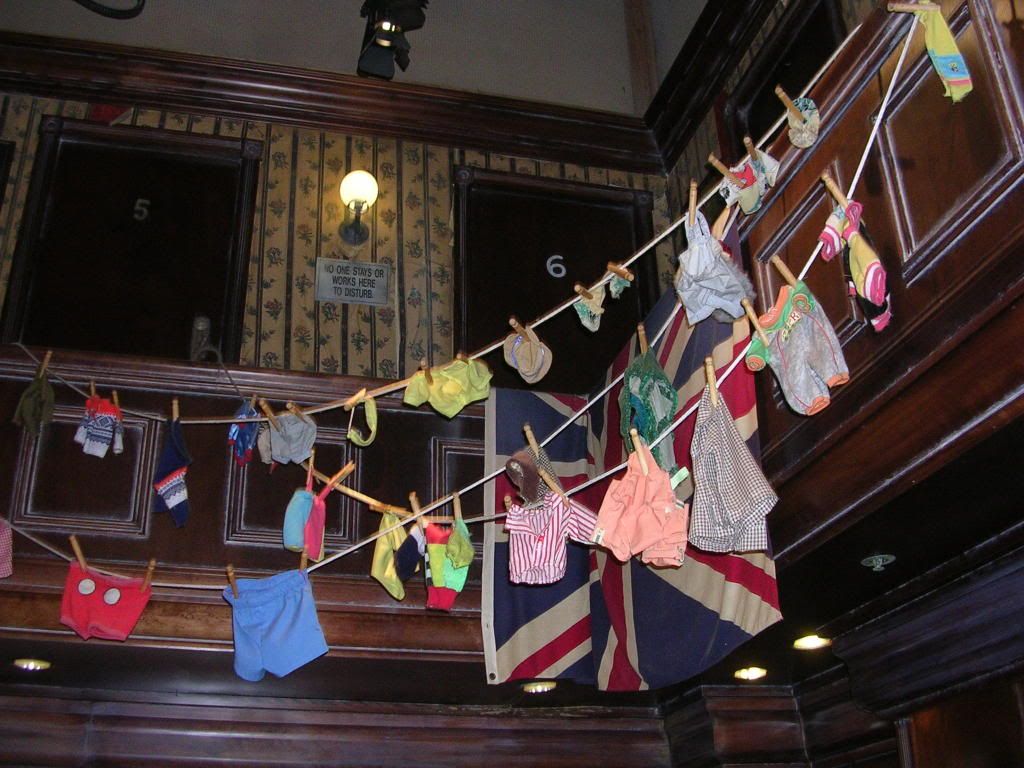 Mickey's shorts hang on a laundry line in the Muppets Store.
Us hanging with a toy soldier.
Us with Mike and Sulley.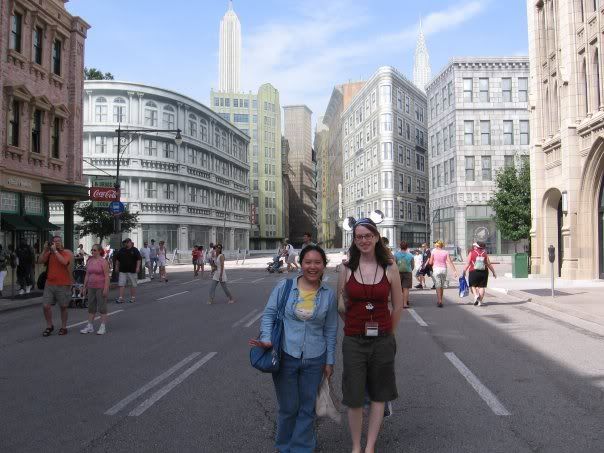 Carol and I decided to take a short trip to New York for the day.... or not. Actually New York street at MGM.
Kelsey and I on the Friendship to Epcot from MGM.
Kelsey and Carol enjoying Pirate Punch in the Rose & Crown.
Pirate Punch and Tea Time Chicken in UK. Woo!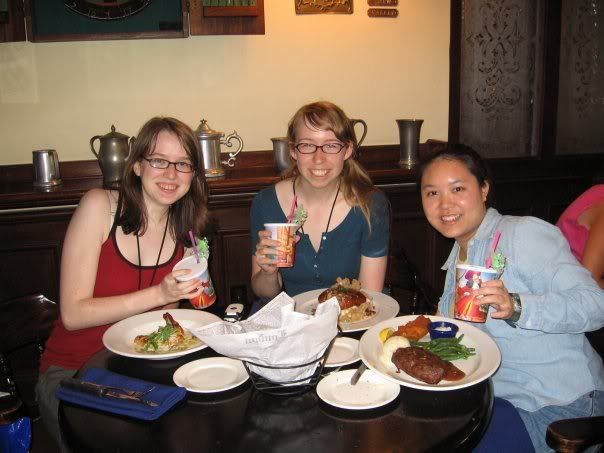 Myself, Kelsey, and Carol about to enjoy a yummy UK dinner.
Me enjoying my Tea Time Chicken in UK.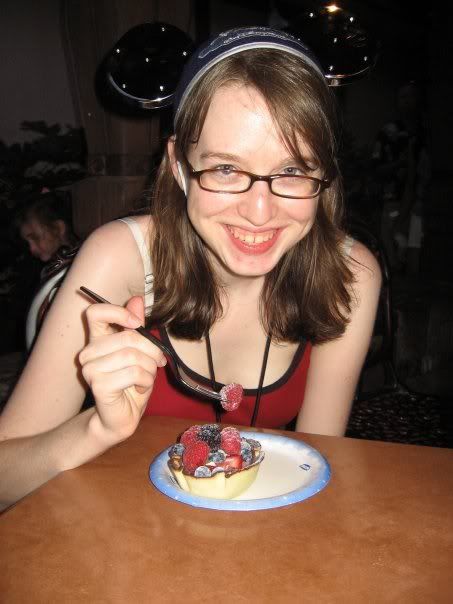 The way too yummy berry cup from Norway, about to be devoured. Muahahaha.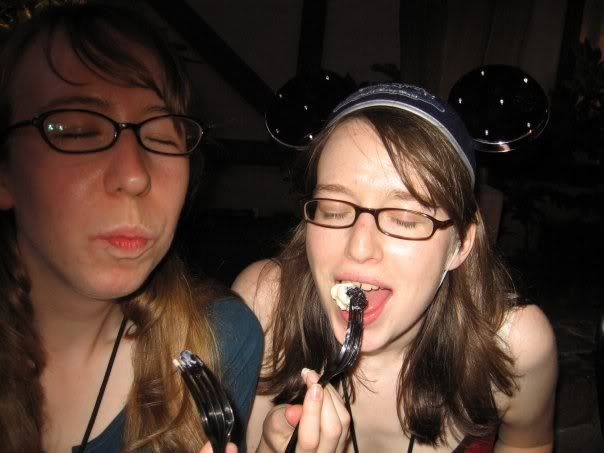 Oh yes, the berry cups were that good.
Me with my Mouse Gear Engineer sign!!!
Me with Monorail Red, my favourite! On the way from Epcot to the TTC.
Carol and Kelsey on Buzz Lightyear's Space Ranger Spin.
More photos soon!
Finally got photobucket to work, so here's more photos! Click the link below to see the rest.
Current Music:

Indiana Jones Stunt Spectacular - Disney MGM Studios